Mining Boots
Mountain boots la sportiva nepal trek evo gtx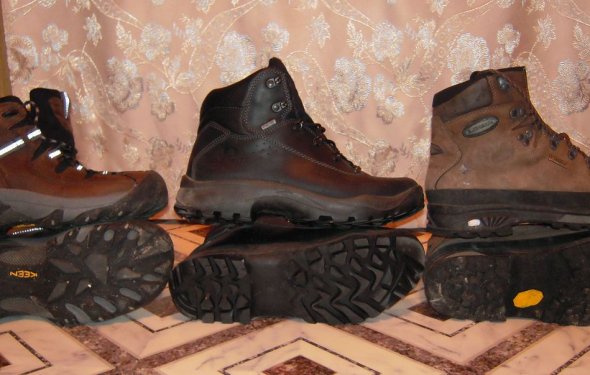 Recommended for traditional mining and a hard track.
The evolution of the legendary boots of Nepal Trek, the design is borrowed from the Nepal Evo model and combined with a lighter and softer structure. Ideal for classic mountains, difficult tracks and professionals who have the perfect result in all conditions. The Gore-Tex web counter makes the boots completely waterproof and breathing. There's a different set of 3D Flex innovations on the lower boot. A new tightly attached to the leg and a comfortable well. The new depreciated amortizing impact load of the polyurethane (PU) is the intermediate sole under the fifth and undercut foot. The exclusive sole with the emergency braking system (IBS), developed in cooperation with Vibram, is intended to depreciate the impact load when walking on solid ground. A removable tongue with a built-in ventilation system allows individual adjustment of the stack privilege. The EZ OUT ring facilitates the stacking. The new model weighs only 1,700 g.
Up: 3 mm Idro-Perwanger web
Box: Gore-Tex web
Stel: 6 mm thermal insulation Ibi-Thermo
Shoe: Vibramite with emergency braking system (Impact Brake System)
Dimensions: 37-48 in 0, 5
Patent: registered design
Weight: 1,700 g/ pair
Care guidance
Read your shoes after every use.
All external and internal hinges shall be carefully cleaned and dried to reduce the risk of rust from metal products.
Watch the skin outside and inside the shoe by special means.
Leave your shoes dry in the open air, protecting from direct sun rays and away from heating devices.
Related Posts