Mountain Wings
The walk in the wing of the shoulder combines active rest, training and extrem in the wing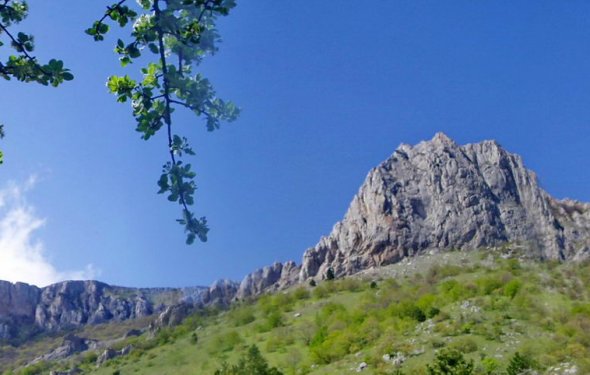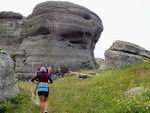 It's not like the other Crimean leathers. It is a distinctive idea and very thorough implementation. Since 2002, this trip to Crimea has been more than 120 times and has received excellent feedback.
We're surrounded by other people. And our good luck and success depend on how we find common language with them and what relationships we can build. What qualities do you need? Which one do you have yet to work on? What do you people appreciate? What do you value them for?
You'll find answers to these questions and you'll get a good rest,
I'm in a walk on the Crimea "Cleach"
Active rest in Crimea
You'll go through the most exotic and vice corners of mountain Crimea. No contact with civilization. Only you, group, instructor and fantastic nature. It's a trip to Crimea.
Every day You'll be in the most beautiful, new places. It's Crime Extrim.
Every meter of the route of the Crimean walk is quite different, magnificent and not similar to the previously visible landscape.
Every hour of walk, you'll be closer to answering the most important questions about human relationships. It's an extreme trip to Crimea.
Live route: 70-80km;
Completion of the night route on the sea bank and a fully fledged linear sea crossing on kayaks;
Travel time: 9 days;
Value: 170 USD
Transfer: Microbus Mersedes, Ford to the starting point of the route;
It is possible to go to Crimea with children;
The cost of the Crimea trip includes:
Instructor escort for all walks;
Rental of group (biwac) and special equipment (surface, Karabakh, systems)
three-dimensional meals on the route to Crimea + diner (orems, dry fruit);
Naval Kayak leases on 8th day of the project and training escorts.
Travel on the route;
Medicine;
The value of the Crimean Approach does not include:
Additional costs (~ 2,500 roubles): recreational fees (storage payments), accommodation and meals of participants in the mining camp before and after the hike.
The schedule will be closer to the season.
Tour (May-September)
The participants ' awareness before their departure is taking place in the project forum.
Feedback from our past years on Crimea can be found in the section of the feedback on the leash.
Related Posts